What is secure deposit? 🔐
The security deposit is an amount which is blocked on the customers credit card as a guarantee on the car that has been provided. The amount of the deposit varies according to the rented car group.
You can find secure deposit or Excess fee info on Insurance step 3:
Note: this is just example for some period, you can check deposit info once you do select your period.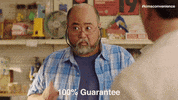 Updated on: 26/11/2018