Can I drive car outside Croatia? 🛣 🚙 🇭🇷
Cross Bordering into,

Romania, Bulgaria & Turkey

is

NOT

allowed unless we have given you written permission to do so.
Cross Border Rentals are allowed without additional charge to the following countries: ALL EU COUNTRIES, Bosnia, Serbia and Montenegro.
For Macedonia, Albania & Kosovo fee applies,

80 Eur

for rental period, option can be selected under the extras, step 4 booking process.
How I can book?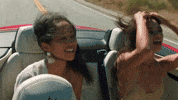 Updated on: 04/02/2020